Celebrity
AB6IX Talks About Recording With Zico And Self-Producing Their Albums With Star News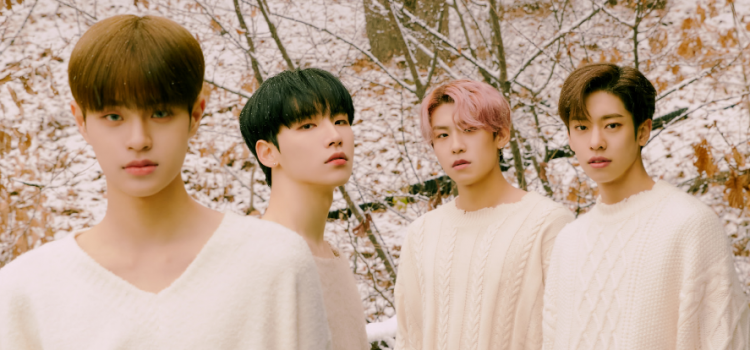 AB6IX shares plans for this year and how the group wants to self-produce their albums and more with Star News.
On January 11, Monday, AB6IX sat down in a recent interview with Star News and first talked about their recent success in acquiring the title 'AAA Best Icon' award in the recently held 2020 Asia Artist Awards. Kim Dong Hyun expressed how grateful they are and how they felt more proud to be members of AB6iIX.
The members are ready to become a much better artist following their award title. Park Woo Jin revealed how AB6IX prepared diligently for their last album, 'SALUTE,' and how the development phase felt as if they were debuting in the K-pop scene.
Regarding his leg injury, the K-pop idol assured the fans that it's now healed and he is getting better; despite not being able to do some certain movements, it doesn't affect him that much when it comes to performing. To which the fans are happy to hear from Park Joo Win following his leg injury incident.
Discussing 'THE ANSWER' track from Zico, AB6IX expressed the difference between working with different producers like Zico and Lee Dae Hwi. Sharing their thoughts, Jeon Woong talked about how AB6IX is comfortable working with him as he's a co-member and a friend who knows his personality more than anyone.
When asked about Zico's thoughts, the members revealed how the K-pop idol's presence gives them too much seniority. AB6IX members conclude they're having a hard time working with him and that the group still needs a little adjustment.
Despite Zico's vibes to the group, Park Woo Jin admitted to learning a lot about rapping, including tone and diction from Zico. Kim Dong Hyun also added how pressure helps an artist to do better and that the members must listen attentively to Zico when giving them directions while recording with him.
Moreover, AB6IX was asked about their thoughts about not meeting their fans due to COVID-19; Kim Dong Hyun responded that his heart broke when he saw fans crying because they wanted to see them in person.
Kim Dong Hyun said, "many fans cried during the video call. It broke my heart. Many people said that they wanted to see us so much and were having a difficult time since they couldn't see us because of COVID-19."
AB6IX concluded their interview by thanking their fans who supported them since their debut and encouraged them to look forward to the upcoming release of their repackaged third mini-album, 'SALUTE: A NEW HOPE' on January 18.