Celebrity
BTS Jungkook's Newly Dyed Blonde Hair Conquers Twitter, Has Two Million Tweets Worldwide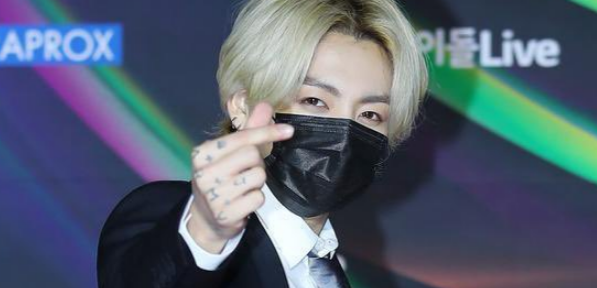 BTS's Jungkook dominates the whole Twitter world after having dyed his hair blonde!
On January 10, Sunday, fans are gushing over BTS Jungkook's newly dyed blonde hair as BTS attended the recently held awarding ceremony of the '35th Golden Disc Award.'
ARMYs (BTS fans) always celebrate the month of January for Jungkook and calls it 'Jungkook Day,' through this phrase, the Golden Maknae trended on Twitter not by just having blonde hair but also for the good deeds and thoughtful donations he made in his entire career.
Aside from BTS winning the 'Best Digital Song' award for their massive hit track, 'Dynamite' ARMYs felt like Jungkook has debuted a new look to the public as he reveals his blonde hair, giving him a 'prince-like' look pairing his white pale skin.
The Golden Maknae dominated the whole Twitter world by having the hashtag 'Jungkook Is Blonde' a total of 2 million tweets and counting, to celebrate Jungkook's new hair color and look.
Fans even expect to see BTS's Jungkook perform BTS's 'Black Swan' with his new blonde hair. Moreover, on January 9, Jungkook's name also dominated Twitter as fans celebrate the ARMYs annual tradition of honoring Jungkook as the young idol declared it in the BTS Seasons Greetings calendar, years ago.
Hashtags 'OUR HAPPINESS JUNGKOOK,' and 'HAPPYJKDAY' both have trended in South Korea at No. 1 and No. 2 spots consecutively. Furthermore, as a way to kick off the year as they celebrate 'The Golden Maknae's Day,' multiple fanbases abroad have made donations to charitable organizations as their way of showing how much they love the K-pop idol and how the fans are willing to help others under his name.
BTS's Jungkook's blonde hair reveal trended in many countries including United States, United Kingdom, Russia, India, and more.
Tune here on The KpopReporter for more updates!