Music
BTOB 4U Ranks No. 1 On iTunes Charts Worldwide With 'INSIDE'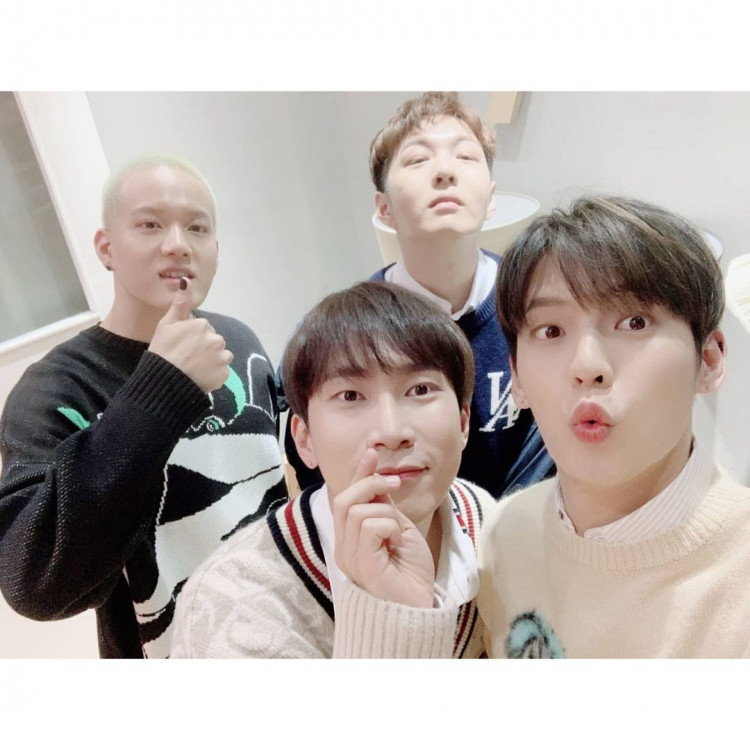 BTOB's new sub-unit, BTOB 4U, has captured the hearts of fans around the world with their debut!
On November 16, BTOB 4U made their second sub-unit debut, releasing their first mini-album, "INSIDE." The unit also shared a music video for their title track, "Show Your Love," defined as a moombahton dance track composed of a message of hope for living and loving one another even during tough times. The music video also surpassed one million views in just 8 hours after release and reached 4.3 million views as of November 18 KST.
BTOB 4U, consisting of Minhyuk, Eunkwang, Peniel, and Changsub, was formed in October this year. Minhyuk explained that the name '4U' means 'for you' and refers to the unit's four members.
BTOB On Topping The iTunes Top Album Charts
Since the release of the album "INSIDE," it has reached the number one spot on iTunes Top Album charts worldwide, particularly in 13 regions including Hong Kong, Taiwan, Macau, Malaysia, Philippines, Vietnam, Thailand, Singapore, Saudi Arabia, the Dominican Republic, El Salvador, Turkey, and Saudi Arabia.
"INSIDE" also topped on iTunes K-Pop Music Album charts in Australia, Japan, Ireland, and more.
Moreover, the mini-album lead single "Show Your Love" soared high on various Korean music charts: second on Bugs, fourth on Genie, and Ninth on Melon. All the tracks from the album entered the charts, marking a successful unit debut of BTOB 4U.
BTOB's Hyunsik participated in the lyric-writing process, composition, and arrangement of the song with his long-time collaborator, Eden. Hyunsik is currently in his military service but reportedly wrote the track before he enlisted in the military. BTOB 4U members Peniel and Minhyuk also contributed to the lyric-writing.
On Waiting For The Other Members From Military Enlistment
The BTOB 4U sub-unit consists of members who are currently active in the Kpop industry. The four members formed the sub-unit after the military discharge of Minhyuk and Changsub, who ended their military service on August 21 and September 12, respectively. The said two members were discharged earlier than their original schedule due to the threat COVID-19; the two had to follow the Government's health protocols.
On the other hand, BTOB members Hyunsik, Ilhoon, and Sungjae are still in military service as active-duty soldiers.
The unit also their reasons for choosing Show Your Love as the title track of the mini-album "INSIDE." Minhyuk stated that it shines on its own and is not special just because it is the group's song. They thought that it was an excellent song because it might fit well with the challenging situations they are in now.