Celebrity
Sandara Park Expresses Desire To Reunite With 2PM And SHINee On 'Idol League'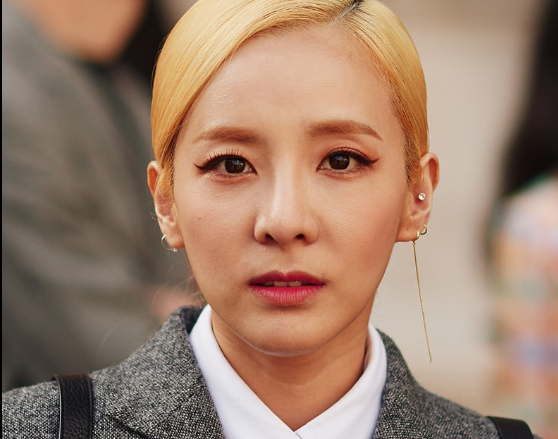 Sandara Park expresses her desire to reunite with some old friends from boy bands, 2PM and SHINee!
Along with BTOB's Eunkwang, Sandara Park was the newly appointed host for the entertainment show 'Idol League.' For the pilot episode of the program, the pair shared their plans for the show.
Sandra Park was the first to share the prominent bands she wanted to invite and see in the show.
With a smile on her face, the viewers are surprised to learn that it isn't BLACKPINK nor BTS, but her old friends from her generation. Specifically, her friends from the 2nd generation and 3rd generation K-pop bands, 2PM, and SHINee! (via Koreaboo)
Sandara Park amusingly revealed how she misses seeing her old friends, as K-pop progresses to a new generation and a more diverse career worldwide. She is part of the now-disbanded but well-received girl band under YG Entertainment, 2NE1.
2NE1, along with 2PM and SHINee, were the most popular bands in their generation, hitting Billboard charts, setting off new records, and is known for their music across the world.
Sandara Park mentioned in the pilot episode that the other members of these bands are currently serving in the military but will soon be discharged.
Along with 2PM and SHINee fans, she wishes them to accomplish a full-stage and full members comeback as their biggest debut in the K-pop scene once more.
Sandara Park mentioned that if she gets the chance to invite these bands to the show, she might get emotional and cry, leaving viewers and Eunkwang laughing.
Moving on to Eunkwang, he felt the sincerity from Sandara Park as she described her plans for the show regarding her old friends from 2PM and SHINee. Just like her, Eunkwang felt the same after he was released from his military service. (via Allkpop)
The other K-pop idols who debuted at the same time as BTOB were fully supportive of him whenever they had the chance to see each other at work.
Eunkwang hopes that even if K-pop progresses to another level, they would still have an opportunity to showcase music that was once-loved by fans worldwide through the show.