Celebrity
List Of The Most Intriguing And Controversial Songs Produced By K-pop Idols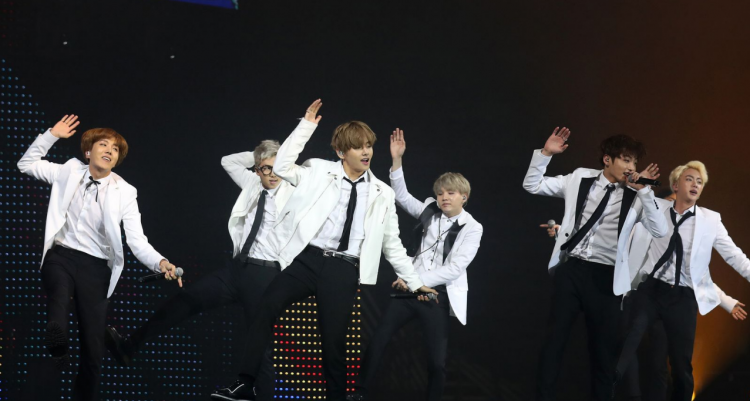 South Korea is known for preserving its 'Conservative' tradition and image. That is why too much daring and bold are unlikely to be welcomed by the community in general.
K-pop is no exemption from it. Anything that can cause controversy is being halted by the managers of such K-pop artists, but some dare to rewrite and change history, go out there and let their music be heard and known even with the threat of their songs getting banned!
Below are K-pop artists who got embroiled in numerous controversies because of their song concepts and lyrics! (via Kpopstarz)
TVXQ's Mirotic
'Mirotic' has deemed to be too much sexually provocative at the time of its launching in public. Its lyrics "I've got you under my skin" sparked controversies as the band had younger audiences. This uproar got their managing label SM Entertainment to revise the line from the original, too, "I've got you under my sky."
BTS' War of Hormone
"War of Hormone" was launched by BTS back in 2014. But right after it was produced in public, ARMYs noticed that some lines contain sexist and misogynistic concepts. Some lines include 'Girls are like an equation, us guys just do them.' Following that year, their current managing label Big Hit Entertainment publicly apologized for the lyrics, and this song was never performed live by the band ever again.
IU's ZEZE
IU was never involved in any controversy as this Idol continues to pursue her walk of fame alone and in her way. In 2015, her song 'Zeze' received backlash, and the netizens condemned her for it.
They thought the lyrics of her song, simply is sexualizing a five-year-old character from a Brazilian novel 'My Sweet Orange Time.' IU publicly apologized for those who are negatively hurt and impacted by the controversy but refused to comment on the latter.
BTS' FAKE LOVE
BTS launched Fake Love in 2018 during the surge of their prominence in the East and West sides of the world. But when this song hit the United States, radio programs censored their lyrics 'naega', which might be mistakenly heard as 'niga' but means 'you and I' in Korea.
This was executed to avoid further misunderstandings, but fans are quick to back up the boy band. It was never their intention to offend anyone as the lyrics are sang n Korean pronunciation and language.