Music
BTS' 'Dynamite' Smashes BLACKPINK's Youtube Premiere Record For 'How You Like That'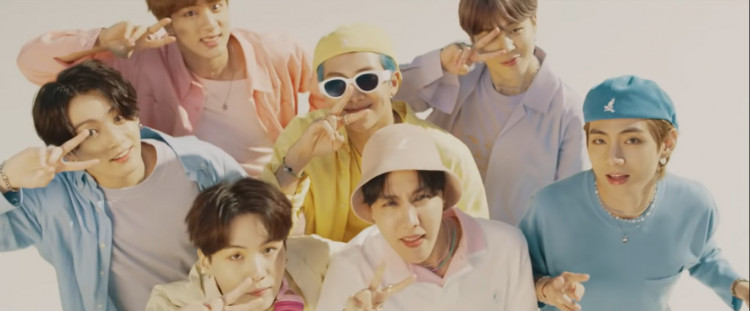 Before releasing the full English track of BTS titled "Dynamite," people got curious about what record the global sensation will break at this point in their popularity.
Now, in just 20 minutes after Big Hit Entertainment dropped the MV for "Dynamite," the superstars broke the internet as it instantly overpasses 10 million views and 1 million likes achieving the most prominent music video's feat premiere in YouTube history.
According to Forbes' report, the "Dynamite" video got off to an explosive start as it attracted at least 3 million joined viewers, based on the details shown by Youtube live counter. And after the eye-popping news, it only took a refresh to show the view count at over 4 million views.
Per reports, the exact figures are not yet available, but the live view count revealing between 3 and 4 million makes BTS an immediate champion for the most significant YouTube premiere ever, doubling the feat made by BLACKPINK with "How You Like That."
Previously, the music video of BLACKPINK's "How You Like That" achieved a record-breaking milestone as it breached 1.65 million concurrent viewers beating the previous record made by BTS with "On," which debuted with 1.54 million concurrent viewers on the popular video sharing site.
Another feat achieved by "How You Like That" is the record for the most massive 24-hour YouTube debut for a music video. Its first-day view count reached a staggering 86.3 million beating the previous record set by BTS with "Boy With Luv."
"Dynamite could be in the same route to break these records too, wrote Independent. With BTS' magnificent global fans and its current views of 49 million in just 8 hours of its debut, everything is possible.
Reports also shared that BTS, with "Dynamite," aims for the first place in Billboard Hot 100.
BTS has yet to achieve a number 1 hit in the US music chart even with the group's massive global reach and success.