Music
TWICE & aespa Sell Out South American Shows: A Testament to K-pop's Global Dominance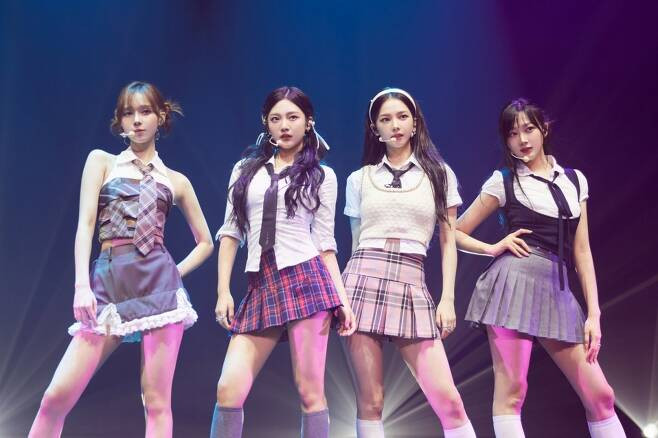 South America, a golden market for K-pop where only distance stands as a drawback, has witnessed the undeniable value of top-tier groups TWICE and aespa, proven through impressive numbers. With early sell-outs prompting the rare decision for emergency additional shows, major South American cities have been buzzing with excitement, welcoming the rare visit of K-pop stars.
Engaged in a record-breaking world tour, TWICE has decided to add another show next February at the FORO SOL in Mexico City, a leading South American stadium with a staggering capacity of 65,000 seats. Prior to this, TWICE also extended their performance at the Allianz Parque in São Paulo, Brazil, a venue that can accommodate over 43,000 attendees, creating quite a stir.
Meanwhile, aespa has been making waves by selling out every seat in their tour across Mexico City, São Paulo, and Santiago, Chile, solidifying their stature in South America. Following their 'sold-out' North American tour, aespa's global phenomenon is set to continue in Europe by the end of this month.
Interestingly, South America, excluding Mexico, is the only region without a direct flight route to South Korea. The inevitable high costs in terms of logistics and time, due to the physical distance, are major drawbacks. As seen with TWICE and aespa, it's generally believed that only tours in major city arenas or larger can justify such expenses.
However, the fact that concerts are continuously being organized despite these business risks indicates the genuine and growing popularity of K-pop in South America.
Industry insiders commented, "As seen with the cases of TWICE and aespa, South America is undoubtedly a golden market for K-pop, with only the issue of distance." They added, "While we need to see if the activities will become more frequent due to the cost burden, with the increasing number of K-pop stars' activities and examples, we believe solutions to mitigate these challenges will soon be found."