Celebrity
DAWN Opens Up About Love and Breakup with HyunA: 'Love Has Greatly Influenced Me'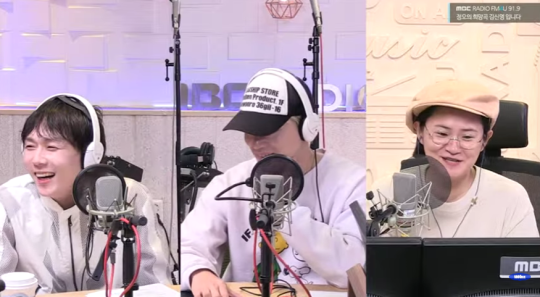 Singer DAWN has confidently unveiled his new album, which encapsulates all the emotions of love.
On the 15th, during the MBC FM4U broadcast of 'Kim Shin Young's Hope Song at Noon' (hereafter 'Noon's Hope'), both singer DAWN and singer-songwriter Jemina appeared as guests.
During the show, DAWN surprised everyone by revealing that he felt "limited" while working as a solo artist. He said, "After three years of working alone, I felt limitations and doubts. But seeing my singer-songwriter friends ignited a fire in me. They're all so talented and inspiring."
Regarding his new album 'Narcissus', DAWN shared, "Together with GroovyRoom and Jemina, we wanted to show authenticity through music. I believe I exist because of love. All the emotions I've felt in love are in the eight songs of this album."
When asked about the album title 'Narcissus', DAWN confessed, "When I'm in love, I tend to project myself onto my partner. That's why breakups are even harder." Kim Shin Young empathized, saying, "Right. It feels like half of me has been ripped out." It's worth noting that DAWN broke up with singer HyunA last November.
The new album features a diverse range of artists, including 10CM, pH-1, Jemina, and Kim Sawol, drawing attention. On this, DAWN expressed, "It was simply amazing. I was so happy to work with them."
He also shared a behind-the-scenes story about collaborating with Kwon Jung Yeol, saying, "I got his number and called him right away. Honestly, I didn't expect much, but he immediately asked me to send the song. He liked it right away, and I was so grateful."
During the broadcast, DAWN performed his new song 'Star' live. Moved by his lyrical vocals, Kim Shin Young praised, "It's melancholic, like the sound of rain." DAWN responded, "Interestingly, even when I use major chords, which are usually bright, it still sounds sad to me."
Meanwhile, Jemina shared her first impression of DAWN, her same-age friend, saying, "I thought he was cold, dark, and hard to approach. But he's actually a chatterbox. He talks a lot."
To this, Kim Shin Young added, "DAWN speaks softly and gently," and DAWN humorously emphasized, "I'm a genuinely nice person," drawing laughter from everyone.