Celebrity
Jennie of BLACKPINK Radiates Confidence in Stunning Summer Swimsuit Photos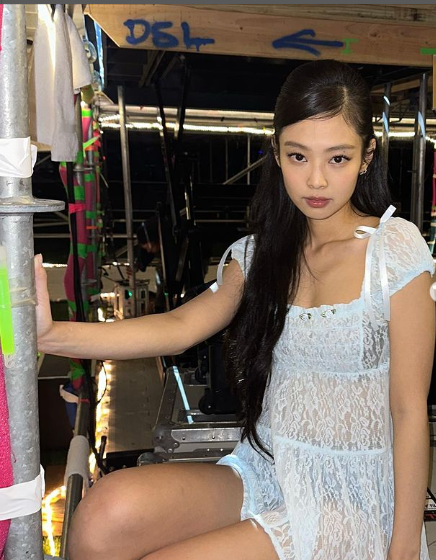 In a recent series of photographs that have taken the internet by storm, BLACKPINK's Jennie Kim, popularly known as Jennie, unveiled her impeccable summer physique. The K-pop sensation, celebrated for her magnetic stage charisma, has once again captured the hearts of fans worldwide with her latest portrayal of sun-kissed elegance.
Jennie's recent Instagram post, featuring a collection of chic swimsuits, has garnered immense attention. Each image, highlighting her flawless curves, exudes confidence, making it evident that the star is summer-ready. Jennie has always been a beacon of inspiration for many, not just for her musical talents but also for her impeccable sense of style and commitment to fitness. These photographs further solidify her position as a style and fitness icon.
The dedication Jennie shows towards her health and fitness is evident in these snapshots. Her sculpted figure, combined with her infectious smile, stands as a testament to the consistent effort she invests in her well-being. As the summer season beckons, these images serve as a perfect inspiration for those aiming to embrace the sunny days with poise and style.
Social media platforms are abuzz with admiration. Fans and fellow celebrities have been effusive in their praise for Jennie's summer avatar. The photographs have ignited conversations around self-confidence, body positivity, and the importance of cherishing one's unique style. Comments from netizens range from appreciating her natural beauty to lauding her for always setting the stage on fire with her presence.
In today's world, where unrealistic beauty standards often dominate the narrative, Jennie's message of self-appreciation is both refreshing and empowering. Her swimsuit photos are not merely a nod to the summer season but also a powerful statement on the beauty of self-assurance and authenticity.
As accolades continue to pour in, it's clear that Jennie's recent Instagram showcase is more than just a visual treat. It's a compelling narrative that urges everyone to celebrate both their inner and outer beauty, especially as the summer sun shines bright.
In related news, Jennie recently made headlines for her emotional moment during BLACKPINK's Hanoi concert, showcasing the depth of her connection with fans and her dedication to her craft.