Celebrity
Unbelievably Beautiful Even in the Recording Studio: IVE's Jang Wonyoung to Ahn Yujin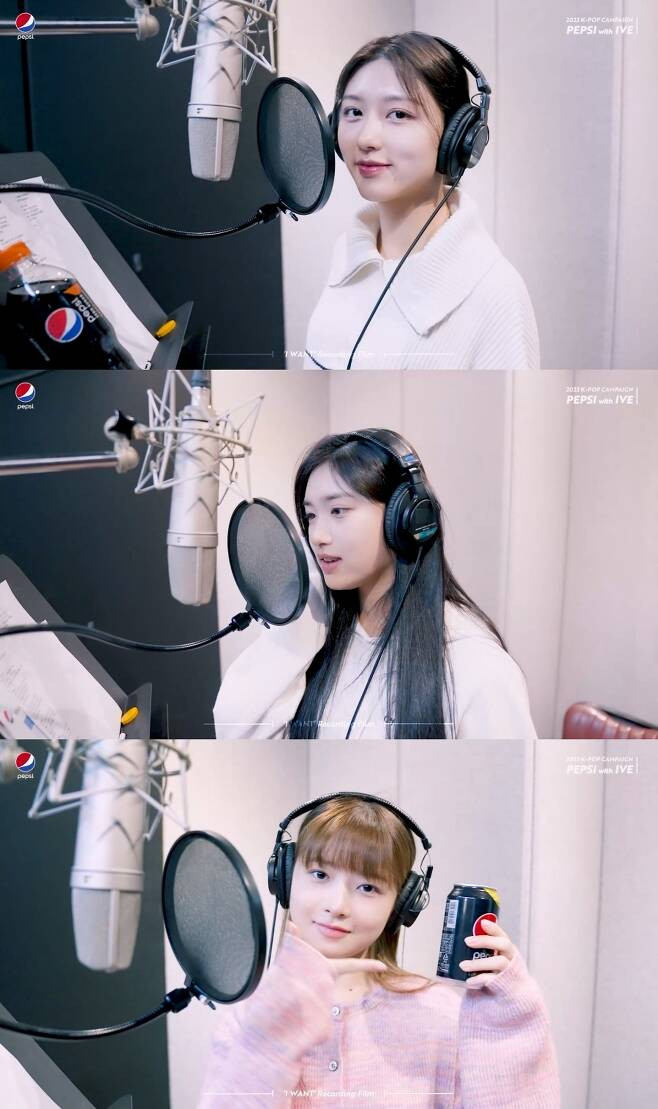 The recording process for the new song by the group IVE has been revealed.
Pepsi and Starship Entertainment (hereafter Starship) unveiled the behind-the-scenes footage of the recording of IVE's new song "I WANT" for the '2023 Pepsi Campaign', on their official YouTube channel at 7 PM on July 17th.
The released video captured IVE's simple and natural charm as they comfortably recorded "I WANT," sparking a hot reaction from global fans. The flawless visuals of the members, even without makeup, spontaneously elicited admiration.
The members were deeply engrossed in the recording, sporting headphones and serious expressions. They exhibited their unique fresh and lively charm, riding the rhythm or showcasing cute gestures without reservation.
In between the recording, the members held Pepsi cans, striking adorable poses and perfectly conveying the unique exhilarating freshness of the product. The making-of video, combining IVE's clear vocal color and visuals, provided a refreshing energy just by watching.
IVE's collaboration track with Pepsi, "I WANT," released on the 13th, stands out as a pop number with a simple melody chord and unique instruments. It carries a message of hope and courage, reinterpreting Pepsi's brand identity of 'FUN', 'FOOD', and 'FESTA' with IVE's confident self-assurance, saying, "Let's postpone worries and enjoy every day like a festival."
Pepsi Korea and Starship have been carrying out a variety of projects that have shaken the hearts of global fans beyond Korea, through numerous collaborations with artists for about five years since 2018.
IVE's new song "I WANT," which accompanies the '2023 Pepsi Campaign,' can be enjoyed on various music sites.