Music
IVE Conquers Japan: Tops Oricon and Tower Records Charts With Their Debut Album 'Wave'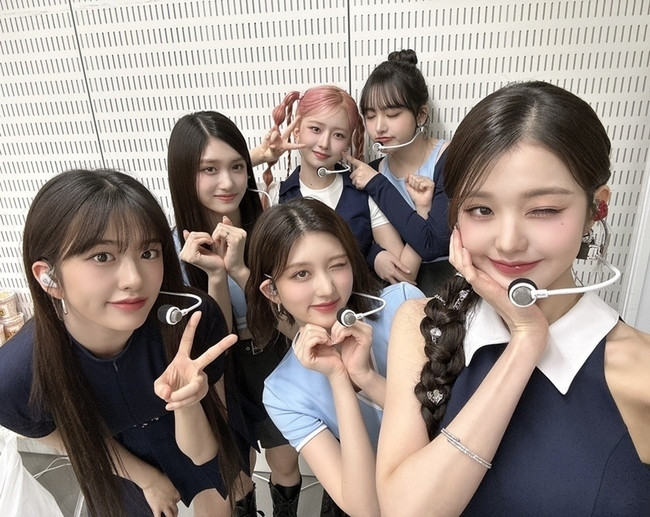 The girl group IVE, comprising An Yujin, Gaeul, Rei, Jang Wonyoung, Liz, and Leeseo, has taken Japan by storm.
On May 31, IVE launched their Japanese activities with the release of their first Japanese album 'Wave'.
The title track of the same name, 'Wave', sings of the boldness in wanting clarity rather than ambiguity in love. It is characterized by its charming low tones and highly addictive chorus.
Even before the album's release, IVE generated a heated response locally. They made appearances on major Japanese music shows such as TV Asahi's 'Music Station', TBS's 'CDTV Live! Live!', and NHK's 'Venue101'. By presenting the title song 'Wave' on stage, they embarked on earnest local promotions.
'Wave' topped the Oricon Daily Album Chart (as of May 30) and Tower Records Online Daily Sales Chart (as of May 31) immediately upon release.
IVE's global influence was also reflected on the Billboard charts. According to the latest charts (as of June 3) released by the US music publication Billboard, the double title songs 'I AM' and 'Kitsch' from IVE's first full album 'I've IVE' are still loved.
'I AM' entered the 'Billboard Global 200 (Excluding U.S.)' chart at 62nd place and has been on the chart for seven consecutive weeks, while 'Kitsch' continued its 9-week run at 130th place on the 'Billboard Global (Excluding U.S.)' chart.
IVE is planning to continue promoting their first Japanese album 'Wave' in Japan. Every Monday at 11 p.m., they meet with fans through their own content, '1,2,3 IVE' Season 3, via IVE's official YouTube channel.