Celebrity
T.O.P Leaves Big Bang: A Delayed Confirmation Shocks Fans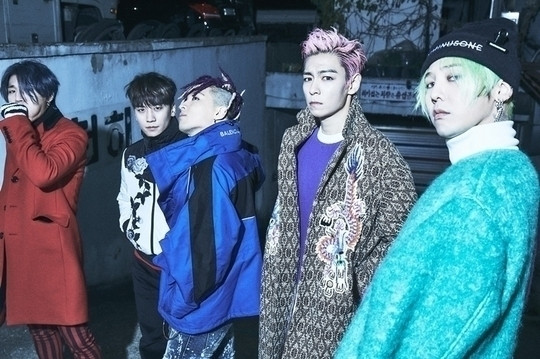 T.O.P (real name Choi Seung-hyun) has officially announced his departure from the K-pop group Big Bang.
On May 31, T.O.P took to his official social media to confirm his exit from Big Bang. When asked by a fan if he had left Big Bang, he responded, "I already have." He added, "I already talked about leaving Big Bang. I am looking forward to a new chapter in my life."
Not stopping there, T.O.P published several screenshots of news articles with headlines explicitly stating "Big Bang's T.O.P," even crossing out 'Big Bang' in some headlines, and an article titled "T.O.P announces solo comeback after Big Bang exit."
This delayed 'confirmation execution' comes as a shock to fans who were eagerly awaiting Big Bang's group comeback. Since last April, after releasing Big Bang's new digital single 'Still Life' with G-Dragon, Taeyang, and Daesung, T.O.P had been focused on creating a new solo album, personal business, and preparing for space travel.
T.O.P also made changes to his residence. After releasing the 'Still Life' single, he ended his exclusive contract with YG Entertainment, the agency he had been with for over a decade. At the time of the contract termination, YG stated, "We respect T.O.P's desire to expand his personal activities, not just Big Bang, and we have discussed this thoroughly with the members. T.O.P will join Big Bang activities when conditions allow," officially expressing that T.O.P leaving did not mean Big Bang was disbanding.
At the time, T.O.P himself did not officially confirm leaving Big Bang. In an interview with Hong Kong magazine Prestige Hong Kong last year, T.O.P said, "I don't want to say this is my last. But frankly, it may take a long time for me to come back as T.O.P. Our musical tastes and activities have been quite different over the past five years, and my music is quite different from Big Bang's music now," leaving the possibility of joining Big Bang open.
This is not the first time T.O.P has changed direction in his entertainment career. T.O.P enlisted as a military police officer in February 2017, but during his service, he was charged and later convicted for smoking marijuana at his home in 2016. He was sentenced to 10 months imprisonment, suspended for two years, in July 2017.
Since then, T.O.P had suggested retiring from the entertainment industry. In response to a netizen's comment on his official SNS in October 2019 saying, "Reflect and don't come back," he replied, "Yes! God! I have no plans to do so." However, he continues his singer activities, participating in Big Bang group songs and posting work-in-progress pictures on SNS on May 30 with the caption, "Still Making My Albums."
With T.O.P's departure, the fact that Big Bang is effectively disbanded became clear. Members of Big Bang, who debuted in the music industry in 2006, have scattered since last year.
The only one maintaining a contract with YG Entertainment is leader G-Dragon. G-Dragon has only stated that he was in talks with YG for a solo contract last December and has not officially renewed his contract. Daesung continues his personal activities through his YouTube channel and various variety show appearances after his YG contract ended. Taeyang moved to YG subsidiary The Black Label and released a new solo album 'Down to Earth' on April 25, marking a successful solo return.
The beginning of Big Bang's series of incidents was G-Dragon, who caused a scandal for smoking marijuana in 2011 and received a suspended indictment.
Seungri (real name Lee Seung-hyun), the youngest member of the team, simultaneously declared team withdrawal, termination of YG contract, and retirement from the entertainment industry in March 2019, as suspicions about the club Burning Sun, where he was serving as an internal director at the end of 2018, continued to emerge.
In January of the following year, Seungri was indicted on a total of eight charges, including prostitution, procuring prostitutes, violation of the Sexual Violence Punishment Act, embezzlement, business embezzlement, violation of the Food Sanitation Act, habitual gambling, and violation of the Foreign Exchange Transactions Act. Amidst the military trial, an additional suspicion of special assault was added, and this May, he was found guilty of all nine charges by the Supreme Court and sentenced to 1 year and 6 months in prison. Seungri, who was transferred to a wartime labor force, was released from Yeoju Prison in February this year.