Celebrity
Female K-Pop Artists, IU And BLACKPINK, Gain The Most YouTube Subscribers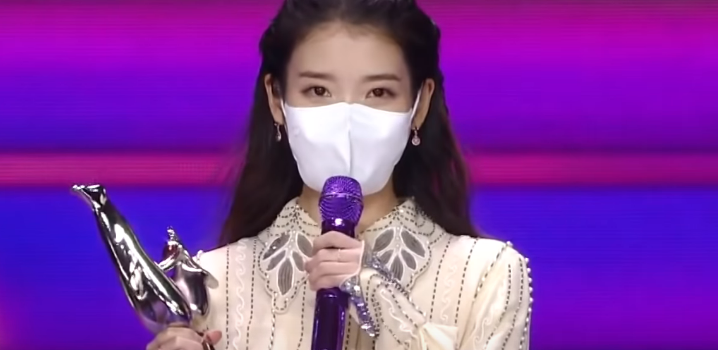 IU recently revealed her tracklist for "LILAC" as her fifth studio album. The new album is slated for release on March 25. The "bright" and "cheerful" song was the first indicator that LILAC would be sonically different from IU's earlier works. The album contains 10 tracks, including collaborations with several artists, such as PENOMECO, AKMU's Lee Chan Hyuk, and Dean.
According to IU, who turns 29 this year, In a recent interview with W Korea (translated by Soompi) she explained the meaning behind the album's title that, in the language of flowers, ' lilac ' means memories of youth.
" I wanted to include a farewell with the message ' I am now going onward to my next chapter ' while also greeting my upcoming 30s at the same time, " IU also shared.
IU Is known as " The Nation's Little Sister," and she has been ranked at the third place of the Female K-Pop Soloist that gained the most YouTube Subscribers in April 2021. IU is receiving a lot of love on YouTube, and her personal YouTube channel recently surpassed 5 million subscribers.
On May week 1, IU maintains the lead with LILAC at Soompi's K-Pop Music Chart 2021. The album became the No. 1 song for the fourth consecutive week, and the song continues to remain strong on all chart sources.
To celebrate the album's release, Lee Ji Eun, or IU, wrote a message to her fans; the reason is to thank all of them for their support. " Until the album was released, I waited silently with Uaena. I want to share the warmth of spring ... Thank you, and I love you, " wrote IU.
Meanwhile, BLACKPINK, "The World's Biggest Girl Group," gained the most YouTube Subscribers in April 2021.
According to YG Entertainment, BLACKPINK's YouTube channel exceeded 60 million subscribers on April 13 at 6 am KST. Every time the girl group released a new song, it attracted millions of new YouTube subscribers because of their high-quality music videos and performance videos and gained great popularity.
There are 355 videos uploaded on BLACKPINK's YouTube channel, and since June 29, 2019, the channel has 17,363,492,869 views across all the videos being posted.
BLACKPINK had already surpassed many artists like pop star Ariana Grande, Eminem, Ed Sheeran, and Marshmello were sequentially outrun by the girl group, leaving only Justin Bieber that is 62 million ahead of them.