Movies
Kim Young Kwang And Lee Sun Bin Reveal Upcoming Film 'MISSION: POSSIBLE' Is An Action-Comedy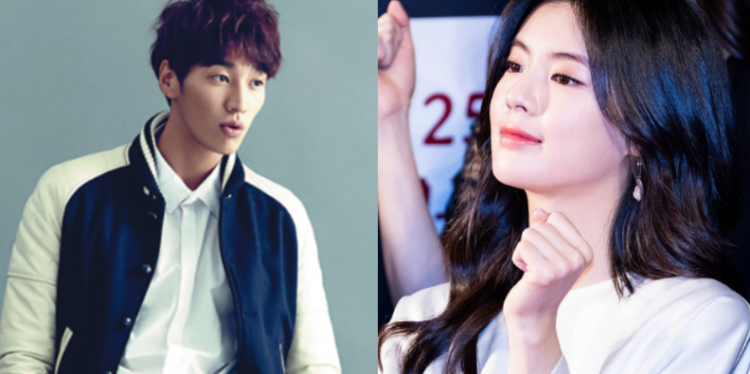 >> PLEASE CHANGE THE TITLE >> You're just stating that they attended the press conference. Maybe you can put in something interesting that happened in the title.
'Mission: POSSIBLE' casts Kim Young Kwang, Lee Sub Bin, and director Kim Hyung Joo attend the virtual press conference and talked about action and comedy scenes filmed in the movie.
On February 2, Tuesday, 'Mission: POSSIBLE' casts Kim Young Kwang and Lee Sun Bin talked about their movie project directed by Kim Hyung Joon through an online press conference. The director first shared his thoughts concerning the movie title and said the title itself reflects the whole film itself and is nothing to think deeply about.
Director Kim Hyung Joo added he liked to work on the movie's genre as he prefers fun themes like what 'Mission: POSSIBLE' is. What important to him is that the audience watching the film is expressing nothing but happiness and positive vibes.
Moreover, Kim Young Kwang appears in the film as Woo Soo Han, a private detective whose work is bizarre as it includes finding missing pets as long as he gets paid in advance.
Kim Young Kwang said, "It's a comic action movie. I like comedy, and I wanted to try action, so that's why I chose this project. I don't want to spoil the movie. Instead of basing my character on someone else, I created him based on elements of myself. He's good at weaseling out of stuff even though it sounds like he's making excuses, and he's a natural at getting on the scent of cash. This was my first major action project, so I paid a lot of attention to my form."
Furthermore, Lee Sun Bin, who took on the role of an elite secret agent Yoo Da Hee, expressed her insights on the movie and described the movie project as something she has never tried before. Kim Young Kwang was also asked about his thoughts on his on-screen chemistry with Yoo Da Hee and said he's comfortable working with Lee Su Bin.
The actor further noted how helpful Lee Sun Bin is whenever he talks to her about the acting style he wanted to execute on a particular scene. Lee Sun Bin also commended Kim Young Kwang's acts naturally in the set and how much a good mood maker he is in person.
'Mission: POSSIBLE' is slated to premiere this month; check out the official trailer below:
Tune here on The KpopReporter for more updates!