Celebrity
List Of K-pop Idols Who Left Their Group Due To Controversies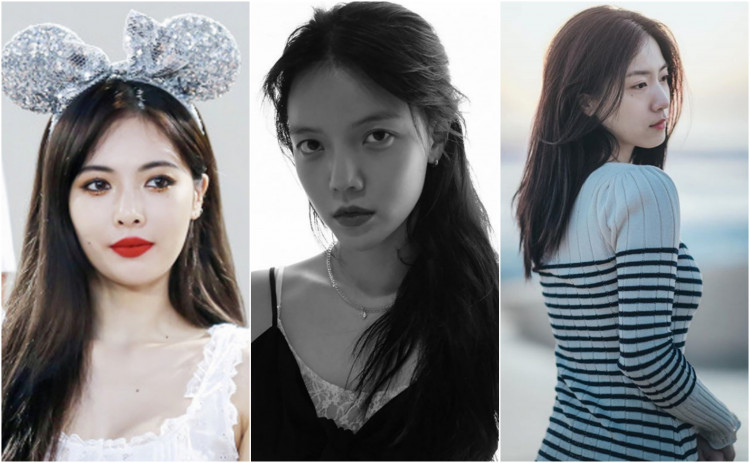 Controversies may be very damaging to a K-pop star, mainly if you belong to a band.
It's common when male K-pop stars depart from their corresponding bands because of controversies. However, it's not every day that some women in K-pop also encounter the same issues.
Here's the summary of a few K-Pop women who abandoned their group because of controversies:
AOA's JIMIN
Jimin gained notoriety recently when it was reported that throughout their tenure together, she mistreated and emotionally abused her co-member, Mina. While Jimin attempted to refute all allegations, Mina posted several details about what she lived through on her Instagram page.
Mina also condemned FNC Entertainment for overlooking the action taken by Jimin for several years. This controversy had prompted Jimin to depart both from the media industry and AOA.
GLAM's DAHEE
Lee Byung Hun had chastised both GLAM's Dahee and model Lee Ji Yeon in 2014. In return for not uploading footage of Lee Byung Hun making sexual jokes, Dahee and Lee Ji Yeon demanded a considerable amount of money from the actor.
Dahee and Lee Ji Yeon were sued and ultimately were sentenced to jail time. Dahee was thrown out from GLAM, and the band eventually disbanded.
TRIPLE H's HyunA
HyunA had been part of a small group called 'Triple H' during her time with Cube Entertainment. The group consisted of HyunA, Dawn, and Hui (PENTAGON).
Reports that Dawn and HyunA were in a relationship started to emerge then. While Cube Entertainment initially refuted these rumors, HyunA and Dawn unexpectedly announced to the public that they are in a relationship. 
Cube Entertainment immediately announced the termination of their contracts because of "broken trust." Since Hui was the only one left, the group automatically disbanded.
T-ARA's HWAYOUNG
Hwayoung took part in one of K-pop's most famous controversies.
It was widely speculated that throughout her time in T-ara, she was being treated poorly by her members. Soon, netizens started gathering "proof" of the members harassing Hwayoung.
While the other T-ara members attempted to make these accusations addressed, several social media people had attacked them already and found the allegations factual.
After that controversy, T-ara's appearance spiraled down, and Hwayoung eventually left T-ara not long after. 
Hwayoung later explained that everything was a misunderstanding, insisting that she wasn't bullied. 
BONUS' SOM HEIN
Som Hein never belonged to a K-Pop band but was a participant of Idol School's competition show. Shee left the program in the middle because of anorexia.
But many people suspected her of being a bully, and because of countless rumors, this led to Som Hein's abandonment from Idol School. 
Everything came to light when Choi Min Kyung came forward with accounts of how Som Hein allegedly bullied her in middle school. 
Som Hein eventually apologized and communicated with Min Kyung to amend things.