Celebrity
AOA's Jimin Issues Apology To Former Co-member Mina + Mina's Response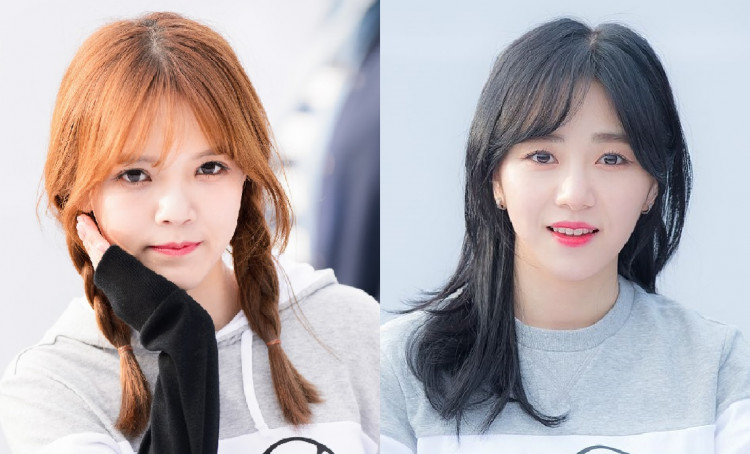 Mina's bullying issue against AOA's Jimin has been a hot topic, taking social media by storm!
On July 3, Mina had shared a series of posts regarding her bullying experience from Jimin when she was still with AOA.
Mina released a statement the next day, declaring that it'll be the last time she will posting regarding the issue against Jimin since AOA's leader has already visited her home.
On July 4, Jimin yielded the following statement of apology on her Instagram account as translated by Allkpop:
"I lack leadership with regards to keeping my team together. As I carry this regret and sense of guilt, I did not understand Mina very well, and I think I didn't look at her carefully," Jimin said in her post.
She also said that during their talk, she cried and begged and cried again. But she realized that she cant mend Mina's feelings that have been build-up for years against her.
"I'm sorry. When I was still in my 20s and young, I thought that my team should only show good things to the staff and outside the world, but I think that was a lacking way to lead the team as a human."
Furthermore, she said that she's sorry about the controversy she caused and for writing suddenly. She sincerely apologized to Mina and to the group members who spent a lot of effort for the two of them.
However, according to Soompi, Mina shared the following post that seems to be a response to Jimin's apology:
"Apologized? You apologized? I'm going to say what I need to say before I go. Yesterday, you said that you acted like that so that I would be set on the right path. Hearing this from the same person who brought a man to the dorms and had [sex]? You should be set on the right path first."
Mina added, "At the very least, you shouldn't have lied. I understand that you will hate me to the end, and you don't want to apologize to me. But what? I will never forget the look in your eyes when you came in. I'll die and repay you in kind. All the eyes and ears that were at my house, you're all the same. Shin Ji Min, you're so lucky, everyone is on your side. You've won. I've lost. In the end, I've lost."
The post has since been deleted. However, fans are still worried about Mina.