Celebrity
Red Velvet's Seulgi Expresses Desire To Befriend G-IDLE's Yuqi and IZ*ONE's Chaeyeon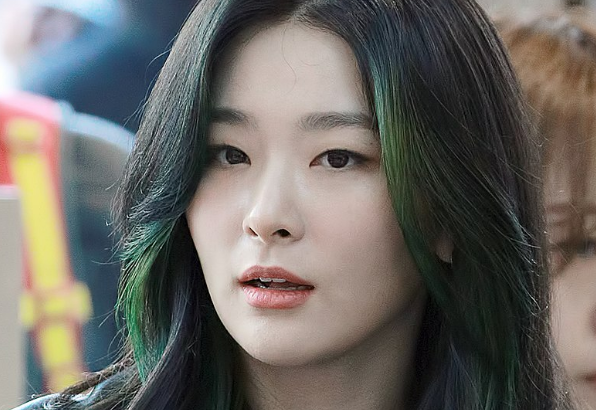 They say good things happen in threes, and that is certainly true for the girl band stars of K-Pop. There is nothing more pleasing for boosting the hopes and aspirations of our stan than a girl band BFF trio from the 96 liners (Red Velvet's Joy, GFRIEND's Yerin, and Apink's Hayoung) to Thai ladies (BLACKPINK's Lisa, CLC's Sorn, and (G)I-DLE's Minnie).
And the next could become one of the greatest yet being Red Velvet's Seulgi, IZ*ONE's Chaeyeon, and G-IDLE's Yuqi!
K-pop enthusiasts support and idolize Seulgi, and the iconic lead dancer draws numerous fellow celebrities to her fandom. Take, for example, Yuqi from (G)I-DLE. While promoting (G)I-DLE's latest song, "Dumdi Dumdi," Yuqi revealed a few of her idol connections for listeners on SBS Power FM's Cultwo Broadcast.
Alongside describing that she is similar to IZ*ONE's Yena, Yuqi has also shyly admitted that she wants to be friends with Seulgi of Red Velvet. A Seulgi-based die-hard ReVeluv, Yuqi spilled about how sweet Seulgi has always been. She even said that she believes that Seulgi would like her anyway, noting that she is "jam-packed with energy," which would make everyone happy by just being with her.
Since Seulgi does have the same adorable and cheery aura, it certainly seems as though the two will be close pals. And Yuqi was not the only supporter Seulgi has in the world of idols. For years, IZ*ONE's Chaeyeon was outspoken over how much she adores Seulgi, having brought her up in interviews and video clips. For instance, during this year's BLOOM*IZ return, Chaeyeon sent out a special message to Seulgi requesting one day a joint performance on stage.
While Chaeyeon was incredibly fortunate enough to bump into Seulgi at award parties and events, it was only from a fan's standpoint. Allure Korea questioned Seulgi if she knew how famous she was with other bands as a "girl crush" image. Interestingly, while Seulgi may have been one of the humble idols, she admitted that her prominence is known — and offered two of her biggest supporters a huge mention.
"G-IDLE's Yuqi and IZONE's Chaeyeon. Thank you so much! I really want to meet and to know them. " (via Koreaboo)
United supporters of all three bands can not wait to meet and establish an entirely new relationship with the three stars. This dance line is among those idols who are talented, cuteness, and famous for being among the greatest K-pop girl band trios.